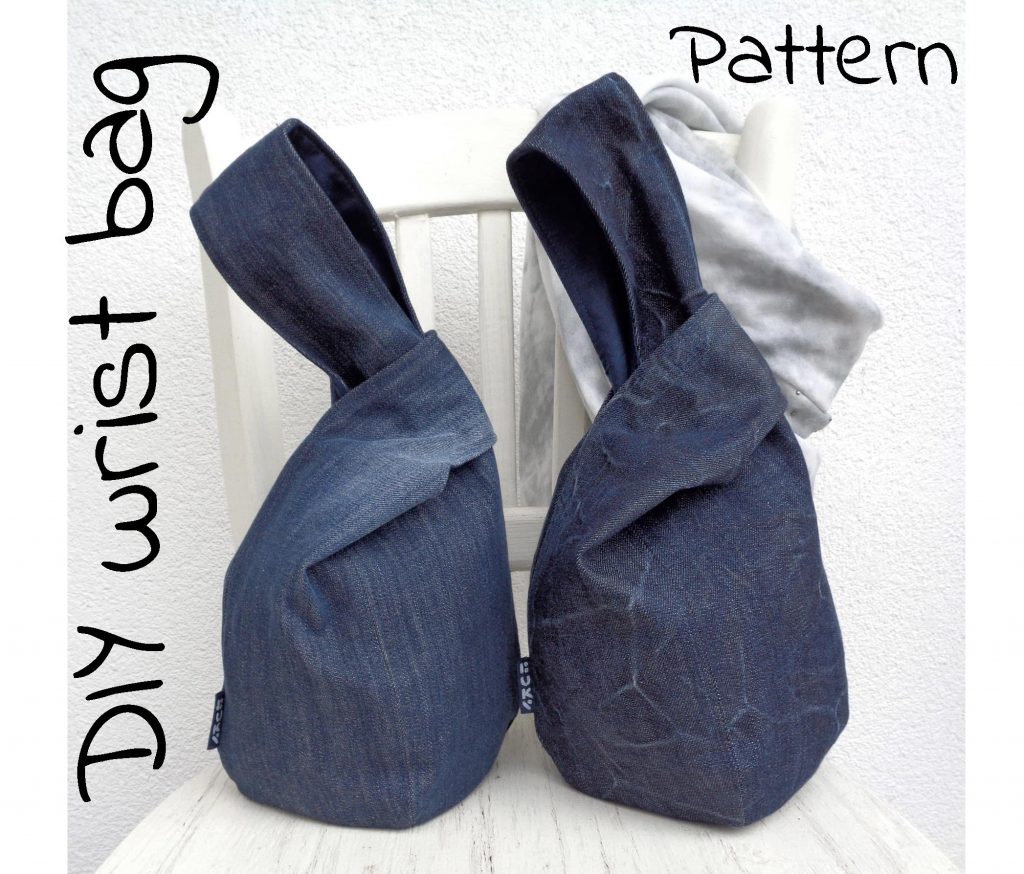 This step by step tutorial shows how to make this small and comfortable wristlet bag. This handy little pouch is also called Japanese knot bag. It secures itself by feeding one handle through another. Looking quite cute and unusual it is great to carry a few small items.
With this tutorial and pattern you can make a knot bag with almost any other fabric.
But denim is always on trend! And using old jeans helps our Mother Nature in a very big way! Isn't it awesome to make something out of old jeans!
Another important thing about this tutorial is how the handles are made. They are sewn entirely from the inside. There are no openings that you need to iron and hide by top stitching. The handle is 100% strong and very good looking.
And the bottom is made in a special way to give the bag space and great shape.
Another reason why I love making this bag – there is no need for zippers or magnet clasps or handle straps, etc, etc… It's just so self-sufficient!
Size of the finished bag
Widest when open 9,5″ (24cm). Once filled, it looks about 6-7″ (15-18cm) across.
Depth from opening appx 9″ (23cm).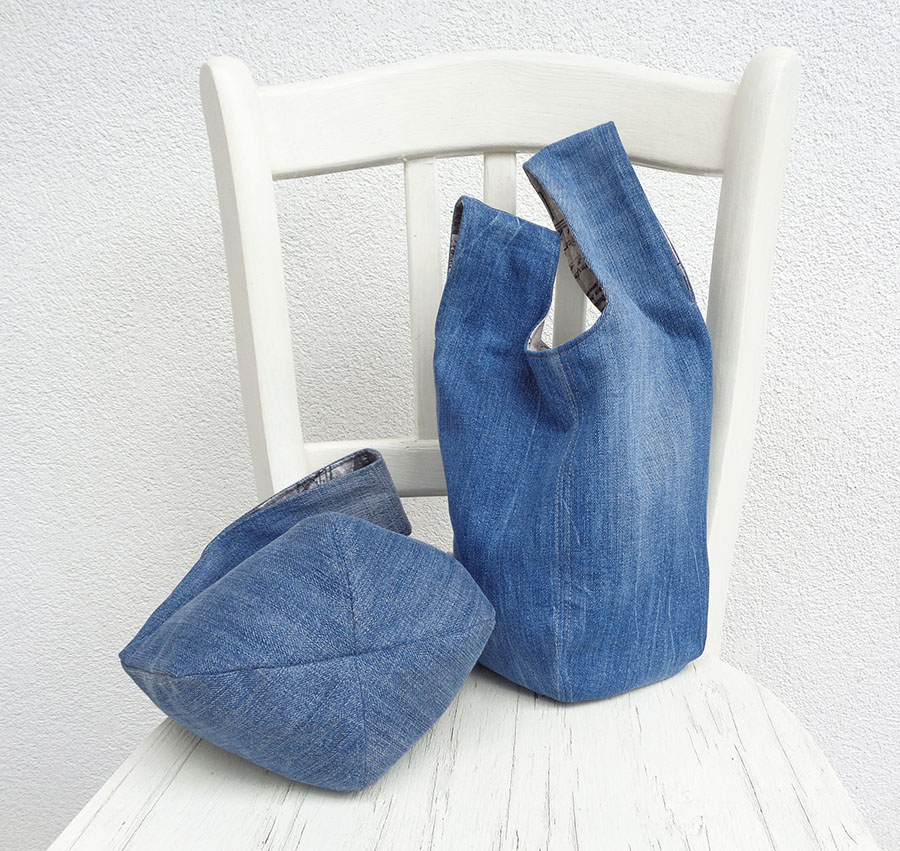 The difficulty level I'd rate as medium. You do need some sewing experience to make this wristlet, but it's not overhelming 🙂
As you can see the instructions are fun to follow and contain tons of photos and even a little video for the hardest bit 😉
This printable pattern and step by step instructions with tons of photos can be purchased from:
Check out other DIY ideas to recycle old jeans >>>
Or read on some tips and tricks about working with denim >>>