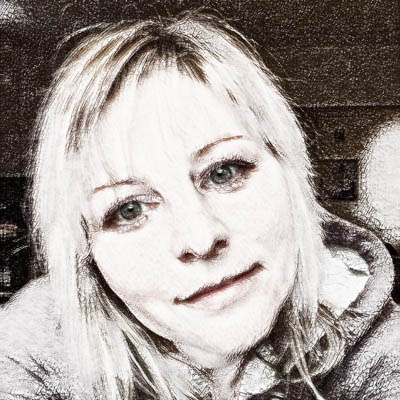 Hi! I am Kat. And I am denim addict. I am also addicted to sewing. And crafting. And books and chocolate…
I am here to share my passion and all my knowledge.
Now after 20 years of learning by trial and error, sewing tons of stuff, experimenting with all sorts of supplies and fabrics, selling and receiving amazing feedback, I feel I am ready to share some TOP SECRETS.
I have started in them days when we didn't have Internet (I call it the biggest library) or a PC or even a mobile phone. So where did I learn all this stuff? By trying. I knew the basics of the sewing machine and the rest was due to my passion. I am just crazy about sewing. I get itchy hands if I haven't sewn or cut or designed for a couple of days. Yeah, this is simply my thing.
Of coarse since the Internet is here and tons of free tutorials around, I do browse through them. And you know what? I usually don't find what I am looking for or what I would like to make (patterns for instance). Does it mean I have an odd taste? Nah, it's rather because good stuff is never free. And authentic artists and crafters like me (who sell online, must mention) are not willing to spend their time to make patterns and tutorials and throw them to the world all for free! Sorry, it took years of knowledge and weeks of creating the good clear instructions with images and videos.
Isn't it great to make something yourself, something useful and wearable, and make it so that it looks cool? People are asking you "Where did you buy this bag? It's awesome!". And you (blooming inside) answering "It is one-off and I made it!"