Sewing pattern to make a cute bag with draw-strings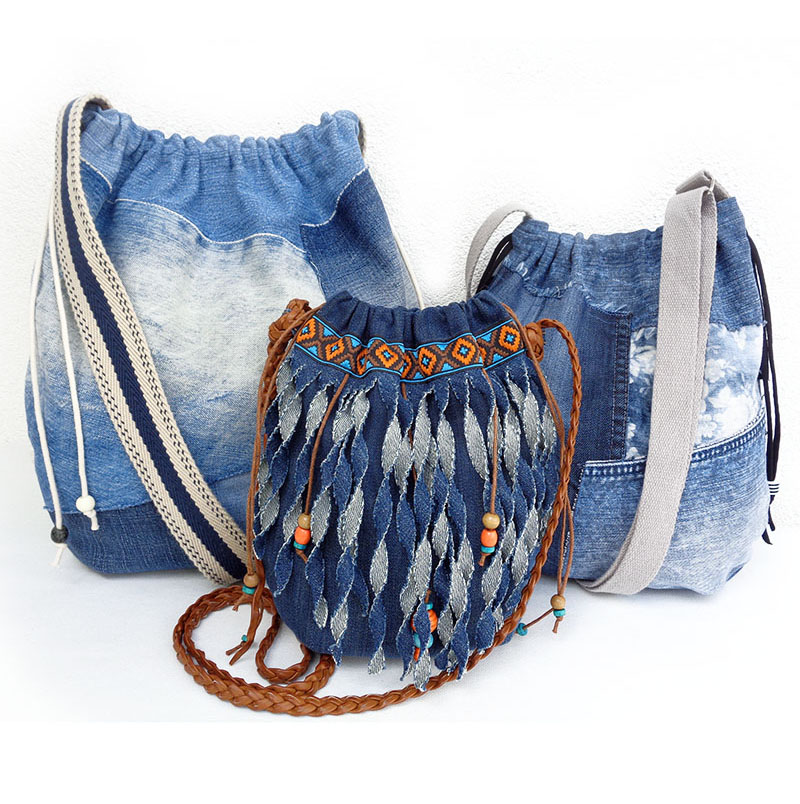 Let's learn how to make a cute draw-string bag!
This Hippie Bag is easy and fun to make and you can create it to match almost any outfit. Have a play with colours and décor, there are so many possibilities!
This tutorial includes:
Three sizes
Raw edge crazy patchwork
Different options for handles
Fringe décor
There is so much to mix and match and create your very own unique bag!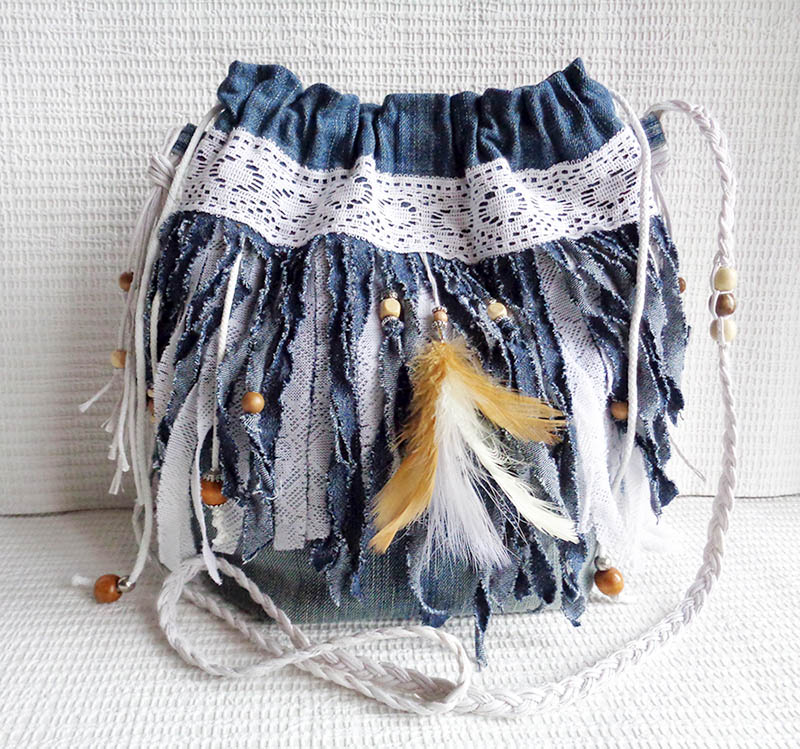 Plain denim, crazy patchwork or with fringe added – creating your own design here is what makes it so exciting. All about making fringes is here >>>
This Hippie Bag can be made in any fabric, but I would like to show you how it's made using old jeans. Denim is always on trend and using old jeans helps our Mother Nature in a very big way! Great sewing project for Eco-lovers and Green thinkers. You can make it with just scraps of denim, which is also explained in the tutorial.
What you need to make this bag
You don't need much for this bag really.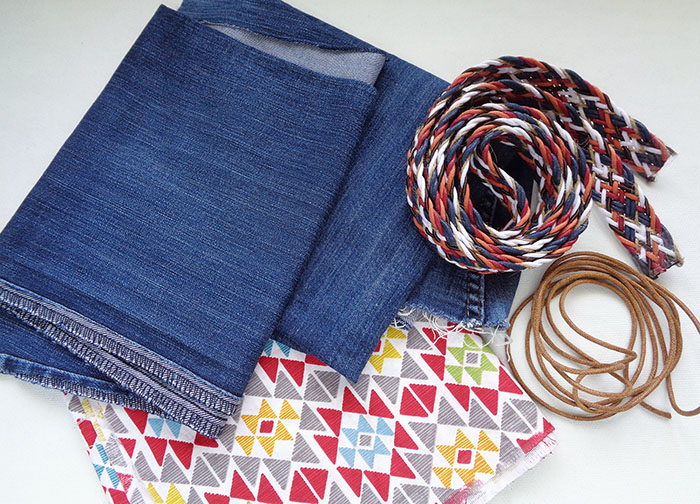 You will need fabric for body and lining, shoulder strap, drawstring. I recommend to use soft denim to give it a nice gathering at top.
Optional: magnet clasp, small zipper for a pocket, fringe, ribbon, beads and whatever else to decorate.
Sizes of the finished bags
Sizes of the finished bags Width x Height:
Tiny Bag – 22×26 cm (8,5″x10″)
Small Bag – 30×32 cm (12″x12,5″)
Medium Bag – 39×40 cm (15″x15,5″)
The above sizes are for a bag laid flat. Once it's filled and tied up, the depth is added, it will look smaller.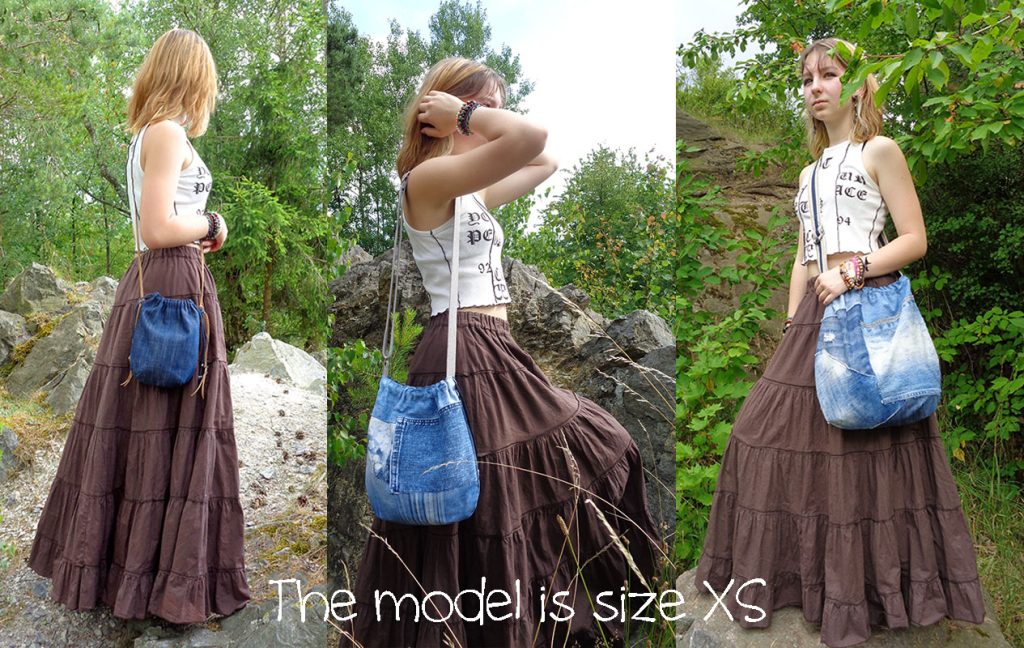 There different strap options explained as well
This printable pattern and step by step instructions with tons of photos can be purchased from: