Handmade gifts are always the best. They keep a bit of the warmth of the maker's heart. In this post I have gathered a small collection of easy to make and inexpensive gifts. Those can be made last minute because they don't take long.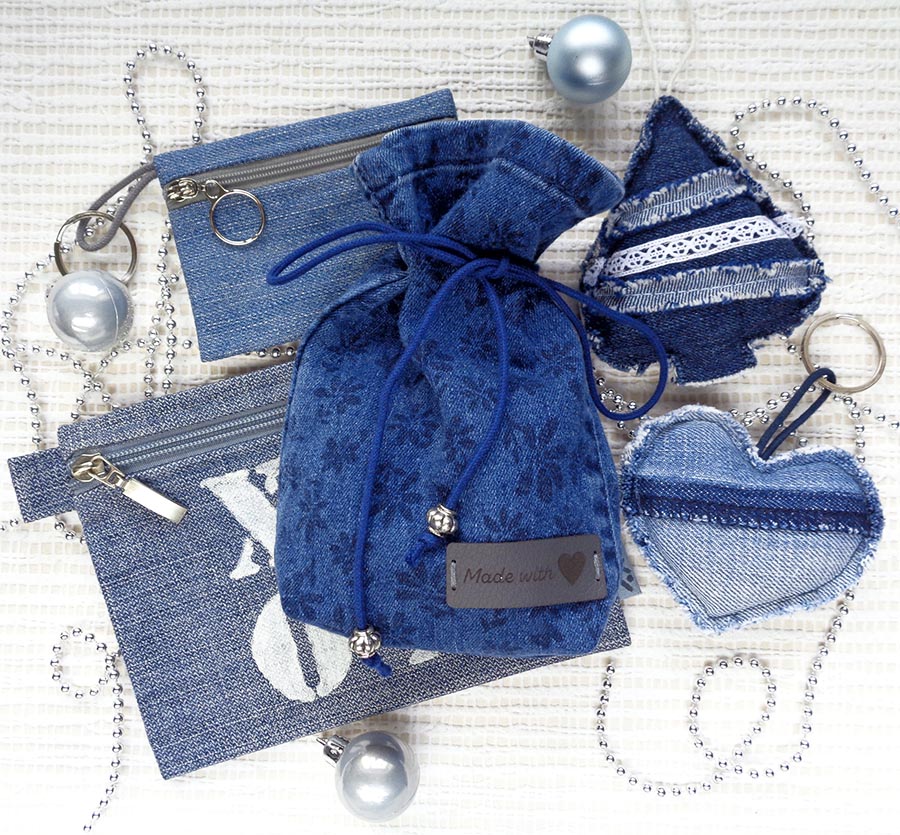 The DIY gift and stocking filler ideas here are also very suitable for eco-thinkers and zero-waste carers. They can be made with denim scraps and mainly don't require buying more than what you already have in your craft stash.
Make up bag
Hair scrunchie
Pencil case
Throw pillow
Yoga mat carry bag
Handy little pouch
Key chain ring or a bag charm
Washable door stop
Reusable giftbags
Handmade handbag
If you are thinking of something larger and more special, may be a handbag could be good idea?
Sewing pattern
If you are stuck for a gift to someone who loves to sew, think about gifting them a sewing pattern. Once you purchase the pattern, you will receive the files to your email and then you can forward it to the recipient or you can also print it and gift on paper.
Browse more patterns >>> or buy patterns via ETSY >>>
Please follow and like us: