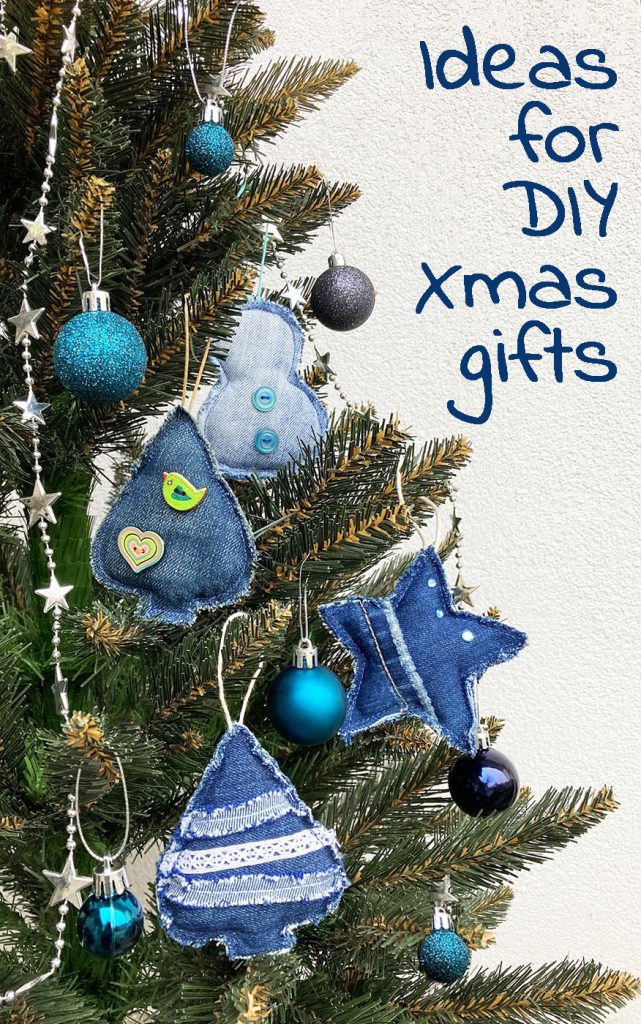 Handmade gifts are always the best! They keep the warmth of the maker's heart. Any crafter is always looking for some designs to make something adorable and easy. Take a look at some DIY denim gift ideas I have here for eco-friendly and inexpensive projects to make.
Tree decorations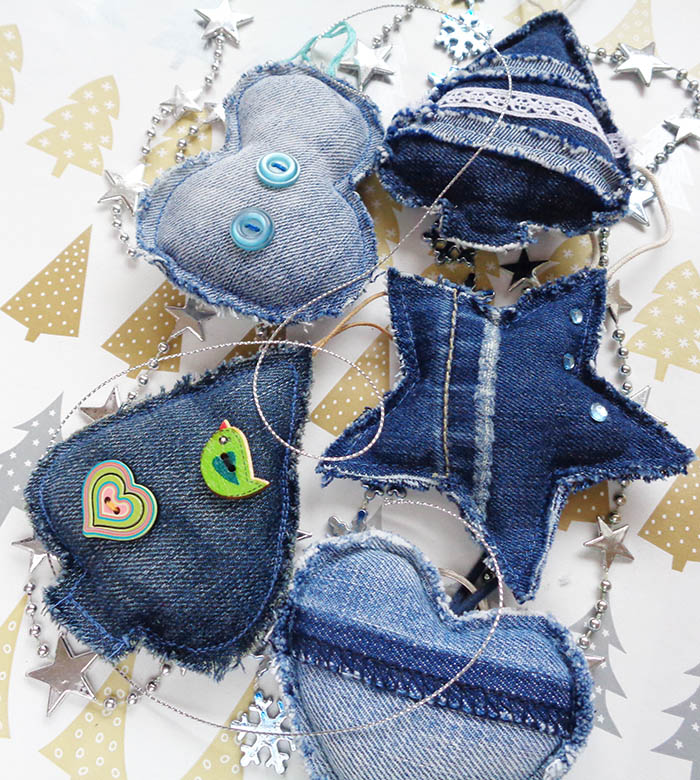 Christmas tree decorations handmade with denim? Why not! Easy and quick sewing project, they can be decorated in endless ways! Let your imagination go wild! Printable pattern and sewing tutorial is here >>>
Reusable gift wrapping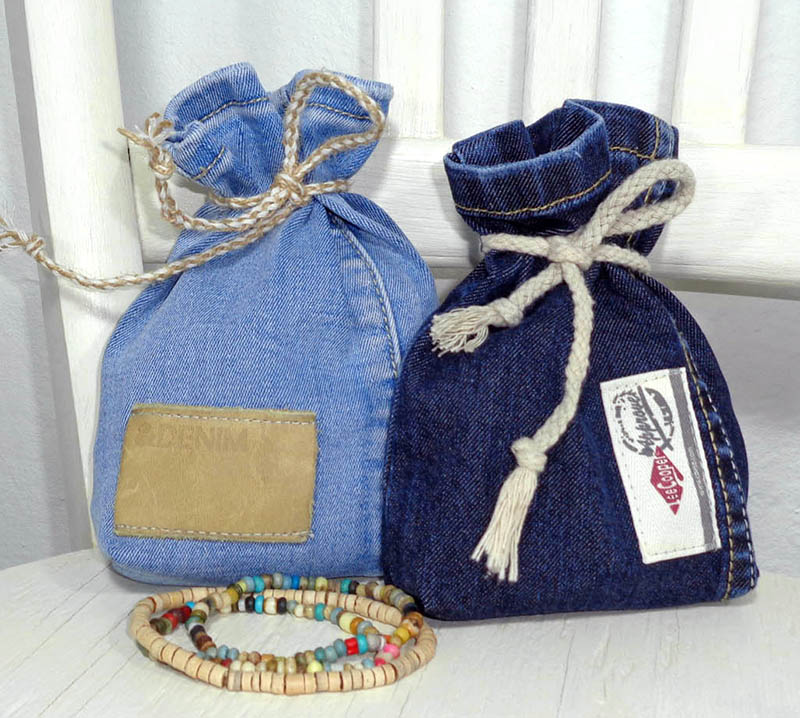 Cute and super eco-friendly – reusable gift bags. Reuse, reduce, recycle! Free tutorial is here >>>
Makeup bag
Makeup bags or stash pouches, all ladies love them. A useful gift can serve a man too – maybe he wants to store his small electronic devices and chargers, may be some cosmetics or vaping bottles. Free tutorial is here >>>
Pet bed / Floor cushion
With this reverse patchwork technique many home accessories can be made – floor cushions, pet beds, foot stools and sofa pillows. Learn the tricks here >>>
Market bag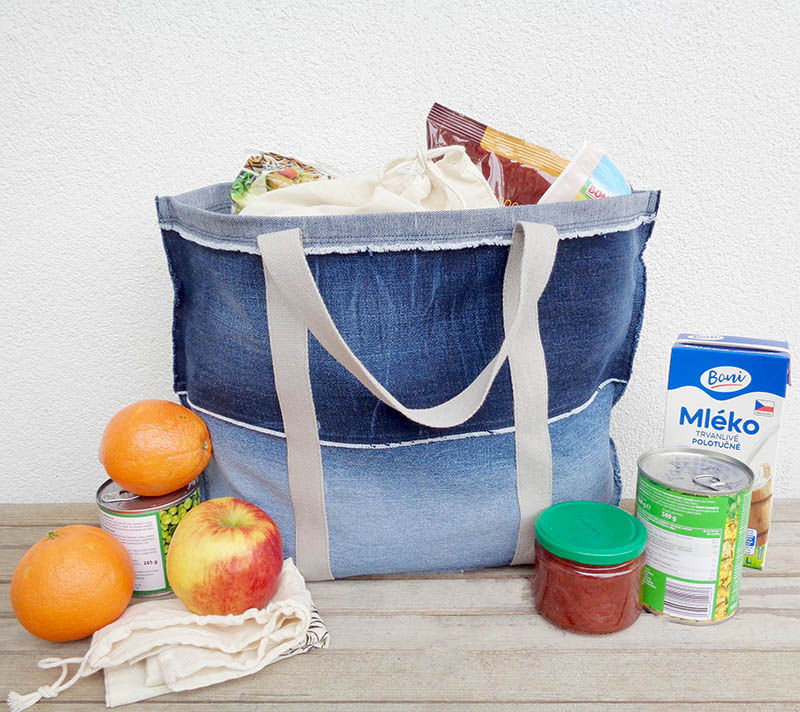 Another useful gift – a trendy looking shopper bag. Very easy to make, good sewing projects for beginners. It has no lining but all the raw seams are on the outer. Check out the free tutorial here >>>
Pencil case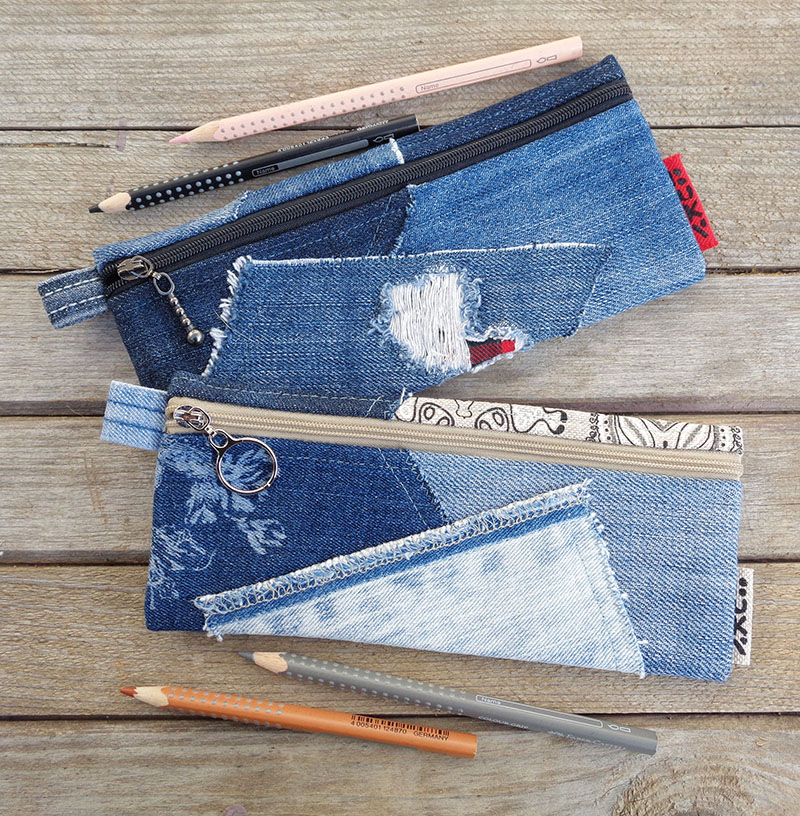 A stocking filler for all who uses pens and pencils. Zipper pencil case is a great little gift for kids and teens. See how to make it >>>
Cushion covers
Make some decorative cushions to gift to those who loves changes of their home style. Or to those who appreciates handmade. Check out some ideas here >>>
Key pouch / coin purse
Handy stocking filler for all ages and genders! It can be used as a key pouch, card wallet or coin purse. You can decorate it in many different styles depending on who it is for. Go to free tutorial >>>
Doorstop
The idea behind this cute owl doorstop is that is has a zipper and can be removed and washed. Those are rare! Learn how to make it >>>
Wood carrier
Totally irreplaceable item for those who have a wood burner. Super durable and very convenient to bring in and keep the logs inside. And an absolute doddle to make >>>
Carry bag
You can recycle old jeans into a carry bag for a sun umbrella or a yoga mat. Surely some eco-thinkers will appreciate such gift! Full instructions are here >>>
Hair scrunchie
Believe it or not, hair scrunchies actually can be also made from denim. Choose some soft thin jeans and make it >>>
Love heart key-chain
Everyone's favourite – easy and adorable heart key-chain ring. Instructions and printable pattern is here >>>
---
Here you go, I hope you have found some interesting ideas to make this Xmas for your friends and family. And don't forget your precious self – you deserve a little gift too 🙂
Have a lovely Xmas and a very creative year!