Free tutorials are included!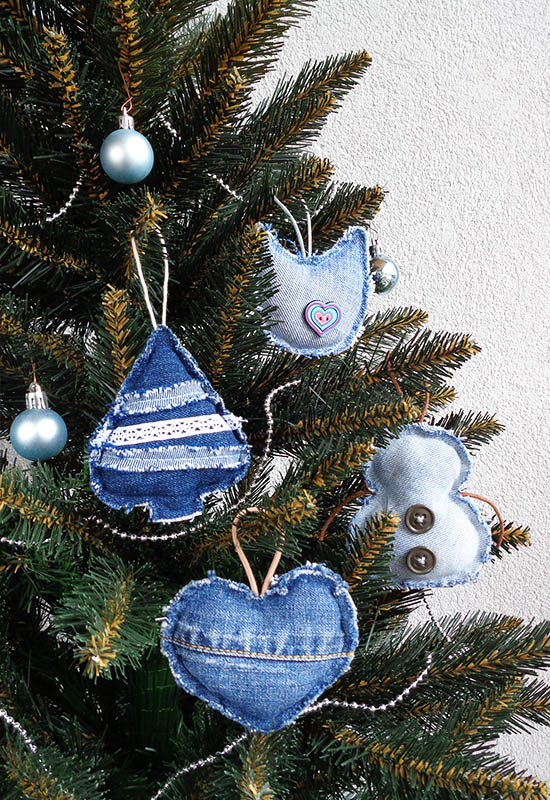 I have always dreamt of a denim wedding 🙂 But ended up having a traditional one. Now I am thinking to have a denim Christmas! I know, denim doesn't sparkle and it is the sparkle what makes Xmas so beautiful. However, if we look at the environmental impact of all the shiny Xmas stuff, there is quite a lot we can do in more sustainable way.
Check out these ideas for small DIY gifts which you can make yourself! Those are easy, inexpensive and most importantly eco-friendly! And yes, of course, made with love!
Xmas tree decorations
Denim decorations for the Xmas tree. Easy and fast to make with just small scraps of denim or any other fabric. Free tutorial on how to make them is here >>>
Gift bags
Sustainable gift bags – here you have it! This denim bags are great to gift soaps, candles, watches, jewellery, socks or simply sweets! Reusable and recycled! Free tutorial is here >>>
Hearty key-chains
Great little gift made with love! Free tutorial and printable shapes are here >>>
Zipper pouch for keys, coins, cards and all sorts
Usefull zipped pouch is an awesome little gift for men and women. Free tutorial is here >>>
Makeup bags
Free printable pattern to make zipper pouches will help you to make such cool and useful gifts >>>
Flat make up bag
Another makeup bag to DIY. Add any décor you want. See how to make it >>>
Hair scrunchie
Fastest ever handmade gift – hair scrunchie! Check out my free photo tutorial here >>>
Owl door stop
This doorstop has a zipper, so it can be taken off and washed. Free printable pattern is here >>>
Wood carrier
An awesome gift for all who have a wood burner. Super easy to make using scraps and jet a very strong and comfortable. free instructions are here >>>
Project bag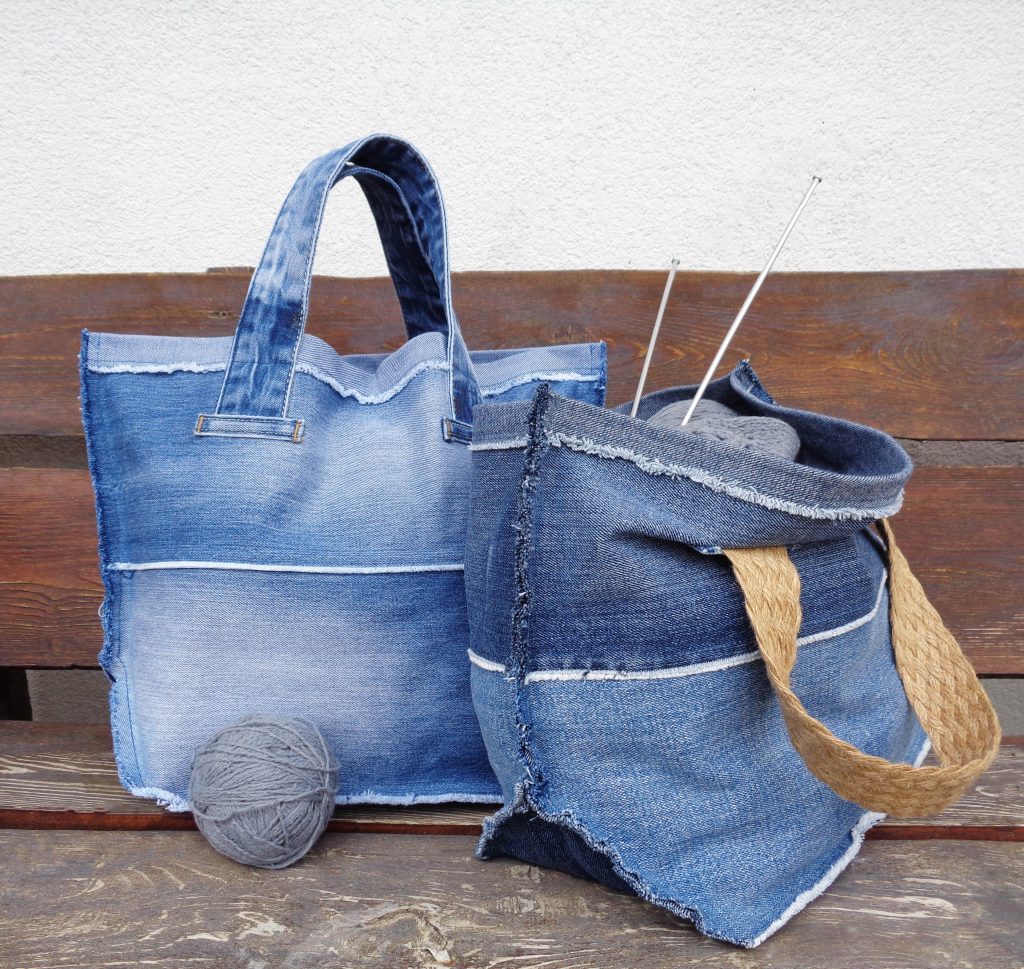 Just what grandma wanted! Useful tote bag to have her crocheting/knitting/cross-stitch project on hand. easy tutorial for beginners is here >>>
Pencil case
And this quick to make gift would be very handy for all students or artists! Flat pencil case free tutorial >>>
Throw pillows
Sofa cushions are always fun to gift because everyone loves a change in their home. Sewing instructions >>>
Eye glasses case
A sewing project for a bit more experienced hands. Two sizes with a tutorial and a free printable pattern >>>
Yoga mat carry bag
A tubular carry bag for a yoga mat or a beach umbrella. How to make it from one jean's leg is described here >>>
So, what do you think? Have I inspired you to make something denim this Xmas?
---
Please follow and like us: